As a valued customer of Read & Errington, we wanted to update you on the steps we're taking to help minimise the spread of COVID-19.
We have now opened the showroom and retail area by appointment only.
If you are one of our customers and want to arrange a breakdown, service or installation of a boiler please email reception@read-errington.co.uk including your name, address and telephone number and someone will respond as soon as possible or telephone on 01253 359960 during office opening hours.
If you are a Blackpool Coastal Housing Tenant, please contact Blackpool Coastal Housing as normal.
Your patience is appreciated at this time.
Updated: 25th August 2021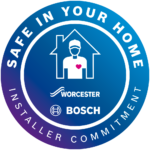 Gas & Heating

Renewable Energy

Plumbing Services

Company Info
We are committed to providing our clients with a first class, progressive service.

Customer Satisfaction
Read & Errington has over 10,000 Installations to its name. Installing Gas Central Heating and Renewable Energies is at the core of our business activities and we offer our clients unbiased and friendly advice whatever their requirements.

New Installation
Whether you are installing a new heating system, upgrading an existing installation or require the use of our repairs service, you can be assured that Read & Errington will provide a first class service. All of our engineers are Gas Safe Certified.

Rapid Response
At Read & Errington we realise that total client satisfaction does not end with the installation. All our customers have the benefit of our dedicated service department ensuring a rapid response to any problems should they occur.

Free Quote
All installation quotations are provided free of charge and without obligation. Read & Errington prides itself on provides an excellent service for all its clients and works hard to maintain one of the finest reputations in the North West.
We are specialists in the field of commercial gas safety certification for all commercial properties

Commercial Specialists
We are specialists in the field of commercial installations and gas safety certification. We can provide commercial gas works for all types of domestic and residential properties, commercial gas equipment, hot and cold services, pipework and appliances.
Gas Safety Regulations
The gas safety (Installations and use) regulations were introduced by the government in an attempt to combat the increasing number of gas related safety incidents. Many insurers require proof of a commercial gas certificate for properties to continue with cover.

Landlords
Landlords have a duty to ensure that the gas appliances and flues they provide for tenants' use are maintained in a safe condition at all times and checked for safety each year by a Gas Safe registered installer. We are experienced in providing this service.

Experience
We are one of the Fylde's leading providers of domestic and commercial gas safety certificates and cover all types of commercial properties including Domestic Dwellings, Hotels, Guest Houses, Schools, Colleges, Restaurants, Café's and Commercial Kitchens.
With the ever increasing costs of fuel it gives us good reason to investigate different ways of reducing our utility bills.

Solar Thermal
Solar Thermal is the installation of solar collector panels that convert sunlight into thermal energy for residential and commercial domestic hot water demand. Solar thermal is suitable for all domestic and commercial properties. It is especially beneficial to properties where there is a high demand for hot water such as Housing, Hotels, Swimming pools and Commercial premises.

Biomass Energy
Biomass systems burn wood pellets, chips or logs to power central heating and hot water boilers. Biomass boilers burn biomass fuels extremely efficiently and use the heat produced to provide heating and hot water. They can also be more cost effective and efficient than fossil fuel boilers. We believe that biomass will have a large role in the future of the heating industry.
Don't wait to be warm, Red Hot Finance deals available.

Free Quotation
Read & Errington can arrange for you to receive a free survey and quotation and assist you through the finance application process. You can also pay the entire cost once the work is complete, rather than using the finance option.
Replace your boiler
Replacing an inefficient boiler with a modern, A-Rated condensing boiler can save you up to £300 per year on your heating bills. Upgrading an inefficient heating system as well can achieve even higher savings.

Finance from £5 per week
Being a local, established company we've teamed up with Hitatchi Finance to provide our customers with great credit rates. You can have a brand new, A-rated condensing boiler installed from as little as £5 per week.
Think Heating, Think Read & Errington
Read & Errington are Gas Central Heating, Plumbing & Renewable Energy Providers who have been keeping Lancashire warm for over 20 years.

Established over 20 years
Read & Errington were founded in August 1996 by Martin Read, Alan Errington and Graham Read, with a total workforce of six. Over the past 20 years, the Company has followed a continuous path of steady and controlled growth. Read & Errington now employ approximately 50 staff. In 2006 Adam Farrar, himself a former trainee, joined the board of Directors and in 2012 both Graham Read and Alan Errington retired from but are still involved within the business.

Red Hot Finance Deals
Now you can afford to save on your energy bills. Spread the cost of energy efficient measures with our Flexible Finance. Being a local, established company we've teamed up with Hitatchi Finance to provide our customers with great credit rates. You can have a brand new, A-rated condensing boiler installed from as little as £5 per week. Several finance options are available with repayments being spread over 3, 4, 5, 7, 8 or 10 years. Credit is subject to acceptance.

Renewable Energy
Whether you are a householder or commercial customer, Read & Errington have experience with designing and installing Solar Photovoltaic for you to generate your own electricity and earn and save money. Solar Energy is created naturally all year round and through solar thermal you can collect this energy and transform it efficiently into hot water. Read & Errington believe that biomass will have a large role to play in the future of the heating industry.
Call us today

01253 359 960
We're always delighted to hear from you and there are a number of ways to get in touch with us.

May I take this opportunity to say how impressed I was with the service provided from Read & Errington. I was so impressed with the speed of the assessment, the follow up visit and personal service whenever I rang. The workmen who attended were first class, started early and were tidy, professional and very knowledgeable. Please pass on my thanks, I am not one to dish out praise lightly or often so it is praise indeed if I am saying it!

"Highest Standard of Quality"
Dear Read & Errington, We would like to thank you for the work carried out at the property above during the last week. Your installer did a very good job at installing out new gas central heating system with minimum disruption to us and to the house itself, and to the highest standard of quality. The system is easy to use and the wireless controller is easy to understand and set. We would definitely recommend Read & Errington to family and friends.

I would be grateful if you could thank your installation staff for a most efficient and tidy installation, they were both professional and a pleasure to have working in the building.  The installer arrived at the allocated time explained what they would be doing, the electrician arrived on time and the system was commissioned and the workings explained before leaving, it is working perfectly.  Kind regards.
We're always delighted to hear from you and there are a number of ways to get in touch with us. ​